SpecialtyHealth's Home Finger Stick Kit provides a comprehensive look at your overall health, in the comfort of your home.
It's as easy as:
1) Order the kit
2) Follow the directions in the kit and stick your own finger
3) Use the return mailing slip to send in your sample.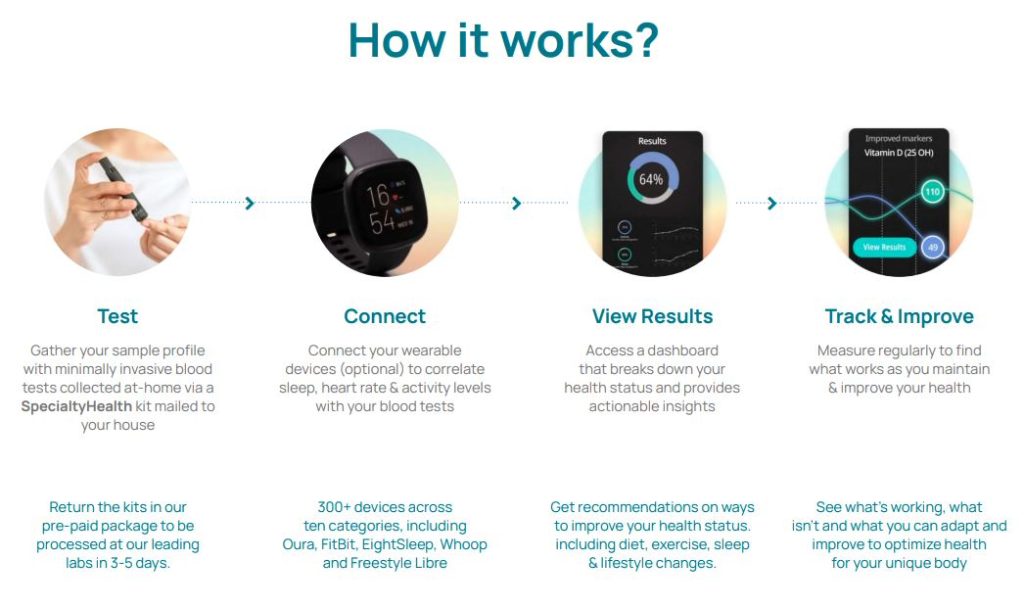 Getting Started
Click "Purchase this Product"

Fill out the Health Questionnaire
At the end of the Questionnaire, it will ask you which product you are interested in. Please select the "Home Finger Stick Kit" option.

Once the Health Questionnaire is submitted, our team will mail your kit to the address supplied on the Health Questionnaire.
You will take the lab slip to your local LabCorp location to be drawn.
After your complete the test and mail in your sample, your results will results will be available in 7-10 business days.