Additional Resources:

Additional Reading: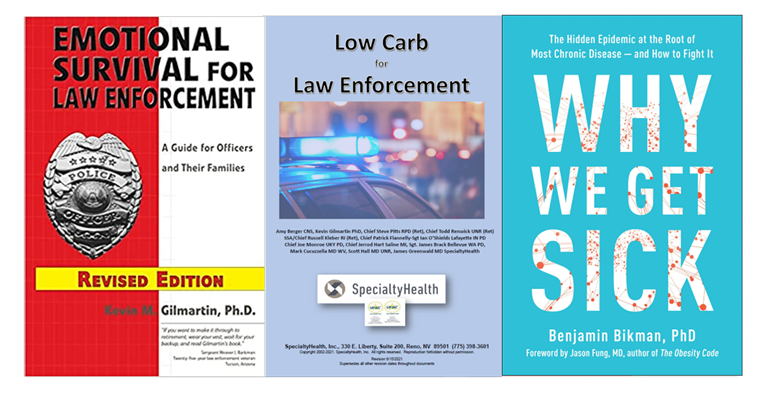 Trained Trainers:
James Brack, Bellevue Police Department, Bellevue WA
Ian O'Shields, Lafayette Police Department, Lafayette IN
Additional Questions: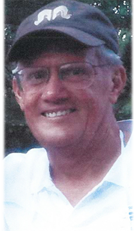 Dr. E. James Greenwald
"Greenie"
Co-Founder and Medical Director
Dr. James Greenwald received his MD degree from Northwestern University in Chicago. He was an intern at Denver General Hospital and a Resident in Orthopedic Surgery at the LA County USC Medical Center. He has completed fellowship training in both hand and foot and ankle surgery. He was the Chief of Orthopedic Surgery at the Reynolds Army Hospital, Fort Sill, Lawton, Oklahoma. He is Board certified and practiced Orthopedic Surgery in Reno, Nevada, at the Reno Orthopedic Clinic. He is currently the Orthopedic Surgery Consultant for SpecialtyHealth in Reno, Nevada.
Beginning in 2001, he became particularly interested in Heart Attack, Stroke and Type 2 Diabetes Prevention (T2D) in first responders, police groups especially! He is a founder of the SpecialtyHealth (SpH) Wellness and Prevention Program that has grown, now covering the state of Nevada and operating in many other states as well.  The program's data has been presented to the FBI National Academy at Quantico 6 different times since 2012 and recently to The OSW Group, The Major Cities Chief's Group, the IACP, and the FOP in Washington, DC. Papers have been published from these meetings and in Police Chief with Chief Steve Pitts, Reno Police Department (ret) (December of 2012). In March of 2021, our program was presented again to the IACP with Dr. Kevin Gilmartin. A book called Physical Survival for Law Enforcement has recently been completed. This work will be available at the TRANSFORM meeting in August along with Dr. Gilmartin's new revised edition of Emotional Survival for Law Enforcement.