Before you head off to the spine surgeon, you might want to get out your tape measure and measure your waist (the biggest part). If you are a man and your waist is 40 inches or more or 35 inches for a woman, you may have "insulin resistance". So, what does that have to do with my back pain? Do you remember that old song, "the hip bone 's connected to the knee bone, the knee bone's connected to the ankle bone?"
There is a connection between insulin resistance and back pain, degenerative joint disease, osteoarthritis, heart disease, and many more painful diseases.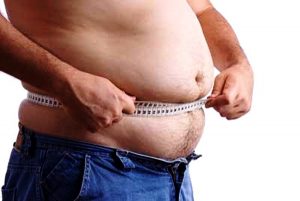 There is a connection!
Back Pain is the most common reason to seek out medical care
Annual cost is more than $290 billion dollars / year in US
50% or more Americans have "insulin resistance, (pre-diabetic)"
72% – 80% of Americans are considered over weight or obese
So, dig out those old "sneakers", take a walk every day, and cut down on those surgary drinks and foods. By the time you need to buy a new pair of pants, you'll notice your back is not quite so painful and you will feel a whole lot better!
Stay Tuned. Stay Healthy.
Jacqueline C. Cox, RN, BSN, MPA
Co-Founder, President/CEO